Columbus Life – Revised COVID-19 Underwriting Guidelines
Effective March 15, 2021, Columbus Life Insurance Company, will remove all COVID-19 underwriting restrictions for most* applicants who have received a complete FDA-authorized COVID-19 vaccine regimen. 
Applicants must provide evidence of the vaccination and be at least 2 weeks post-completion of their full vaccination.  Additionally, Columbus Life's Expanded Standard Program is once again active for applicants age 61-70 who have been fully vaccinated.
Evidence of Vaccination
Most patients receive a vaccination card documenting their completed vaccination. We will accept copies of this card as evidence. Legible cell phone photos of the completed vaccination card will also be accepted. Evidence found in medical records or electronic medical records may also be accepted.
Producers are encouraged to proactively provide copies of vaccination records when submitting an application.
If a copy is not provided, we will request evidence if vaccination would improve our underwriting decision. Applicants who do not submit evidence of vaccination with the application will be considered unvaccinated for the purpose of underwriting requirement determination.
*Exceptions to the Vaccination Rule
COVID-19 related restrictions will continue to apply for applicants age 81 or older, applicants age 71-80 rated Table E or higher, and certain high-risk immunocompromised individuals of all ages, including but not limited to insureds with the following histories:
Sickle-cell disease and other hemoglobinopathies
Chronic renal failure
Nephrotic syndrome
Hematological malignancy such as leukemia, Hodgkin lymphoma, non-Hodgkin lymphoma, multiple myeloma, etc.
Certain immunosuppression therapies
Bone marrow and/or stem cell transplant
Other high-risk immunocompromised conditions as may be determined at the company's discretion.
Click here for more details regarding our complete COVID-19 Underwriting restrictions.
NFG Brokerage
We are a National Brokerage General Agency helping our Distribution Partners  achieve great results.
Request a free quote
Our Team is ready to help.  Click the button below and be sure to include the details of your quote...we will be back with you As Soon As Possible.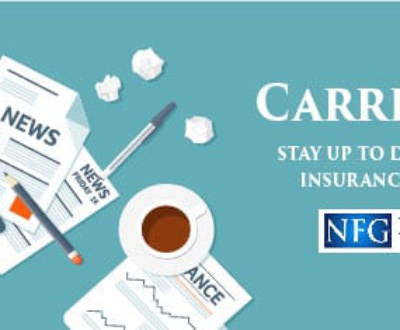 After December 29, only Protection Term '23 and Vitality Term '23 will…