Effective May 4 through June 21, 2021, the premium bonus on Allianz Benefit Control® Annuity is increasing from 18% to 25%.
Also launching May 4, Auto Lock will be available on select Allianz fixed index annuities (FIAs), new business and inforce.

Auto Lock is a new way to lock in potential interest credits and decrease the probability of receiving a 0% interest credit – automatically – without the need to constantly check index values. Auto Lock will be available on new business and inforce contracts for FIAs that currently offer Index Lock.

Effective May 4, 2021, the Protected Income Value (PIV) premium bonus2 on Allianz 222® Annuity will increase from 15% to 18%.

Applications received in the Allianz home office on or after Tuesday, May 4, 2021 will automatically receive the post-change version of the product. The current version of the Statement of Understanding must be received prior to issue. Pending applications or issued contracts within their free-look period receiving the pre-change version of the product may opt in to the post-change version of the product by submitting the February 2021 Product Change Letter of Instruction and the current Statement of Understanding to the home office no later than Wednesday, June 2, 2021.
To get help with new illustrations or for more information, call 800-568-2626 or email us at [email protected]
NFG Brokerage
We are a National Brokerage General Agency helping our Distribution Partners  achieve great results.
Request a free quote
Our Team is ready to help.  Click the button below and be sure to include the details of your quote...we will be back with you As Soon As Possible.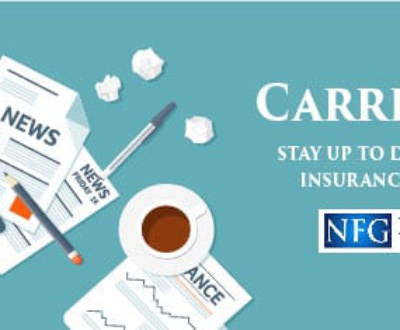 Fully underwritten QoL Flex Term policies could be eligible to convert to…