[vc_row][vc_column][vc_column_text]
In 2015, the NAIC adopted the 2017 Commissioners Standard Ordinary (CSO) to replace the 2001 CSO effective January 1, 2020. Life insurance companies will be required to use only the 2017 CSO for new business purposes.
The resulting removal of certain 2001 CSO products from the new business portfolio was announced earlier this year in AD19-0131. Information on the removal of Incentive Life Optimizer, Incentive Life Legacy, BrightLife® Term Series, COIL and Survivorship Incentive Life will be included in the upcoming communications announcing the new versions of these products. 
To be compliant with the NAIC, applications for any 2001 CSO products must be submitted, underwritten, issued and paid for sufficiently prior to December 27, 2019. Therefore, all outstanding delivery requirements must be received by Life Operations by December 27, 2019. This date, prior to the year-end, is based upon the way the calendar and New Year's holiday fall. 
If all underwriting requirements are received by Life Operations prior to December 2, 2019, barring any unforeseen requirements, we do not anticipate any issues with meeting the December 27 requirement. Our case managers will work closely with you to ensure that outstanding cases are completed in time to meet this deadline. 
Here are some best practices that we suggest for the remainder of 2019: 
1. It is advisable to review illustrations for both the 2001 CSO and the 2017 CSO version of products when possible, on both a current and a guaranteed basis. One product series may offer an advantage over the other. 
2. Accumulation-oriented products which use the 2001 CSO will generally have higher premium funding limits compared with those that will use the 2017 CSO. Prospective clients who may be considering purchasing a policy with the intent to maximize or accelerate the policy's funding may want to consider purchasing a product based on the 2001 CSO before year's end. 
3. Late-in-year applications: Consider selling the new 2017 CSO product version when the case is complex. Additional time may be needed to obtain requirements, therefore the policy may not be inforce by December 27. This includes term conversion applications [/vc_column_text][/vc_column][/vc_row][vc_row][vc_column][vc_column_text][fivo_docs title="Axa CSO & PBR Rules" ids="2552″][/vc_column_text][/vc_column][/vc_row]
NFG Brokerage
We are a National Brokerage General Agency helping our Distribution Partners  achieve great results.
Request a free quote
Our Team is ready to help.  Click the button below and be sure to include the details of your quote...we will be back with you As Soon As Possible.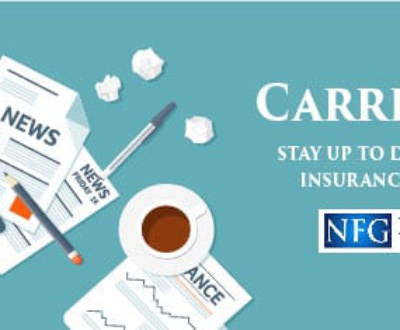 After December 29, only Protection Term '23 and Vitality Term '23 will…