Athene Benefit 10SM sales to end beginning July 12
Next month we are discontinuing sales of Athene Benefit 10 fixed indexed annuities in all states. Applications will be accepted and issued as listed below.
Benefit 10 application deadlines
Electronic applications: Electronic applications will no longer be available after July 12, 2019.
Paper applications: Paper applications must be signed and received at Athene by 4 p.m. CT on July 31, 2019.
All applications: All Benefit 10 contracts must be in good order, suitability review complete and all funds received at Athene by 4 p.m. CT onSeptember 16, 2019.
Learn more about other Athene products available to you
Visit Athene Connect and check out our innovative portfolio of fixed indexed annuities. Let us help you create a solution for your clients' unique financial needs.
Please Contact NFG Brokerage at 800-568-5667 or [email protected] For more information.
Athene Benefit 10 with Enhanced Benefits Rider [GEN10 (04/14), EBR (04/14)] or state variations, issued by Athene Annuity and Life Company, West Des Moines, IA. Product features, limitations and availability vary; see the Certificate of Disclosure for details. Products not available in all states. 
NFG Brokerage
We are a National Brokerage General Agency helping our Distribution Partners  achieve great results.
Request a free quote
Our Team is ready to help.  Click the button below and be sure to include the details of your quote...we will be back with you As Soon As Possible.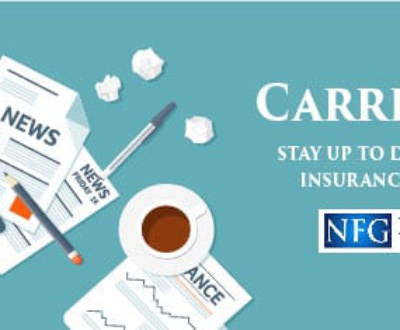 New business interest rates for some OneAmerica Care Solutions products are changing…