Like you, we at American National are taking COVID-19 seriously and are doing everything we can to protect our employees while continuing to provide excellent service to our clients. We are closely monitoring the evolving situation and continue to follow guidance from the World Health Organization (WHO), the Centers for Disease Control and Prevention (CDC), international, regional, state and local authorities.
Our teams are actively monitoring, assessing and responding to the situation as it develops
We have taken proactive steps to prevent any interruption to our business for our clients and agents
Our agents are always available to advise you via phone, email correspondence and many online technologies
We're taking precautionary measures in all of our locations to protect our employees and help prevent further spread of the virus
We remain financially strong, stable and secure and are well positioned to meet these challenging times
And most policyholders can view policy and billing information by logging on to our website or by downloading our mobile app AN Mobile through the Apple App Store or Google Play.
Rest assured we will continue tracking the situation and will take any necessary action to keep our employees safe and continue meeting our commitments to clients.
A Note on Cancellation
To offer some peace of mind, we are immediately pausing cancellation of coverage due to non-payment for all of our policyholders. This means we will not cancel your insurance policies from now through June 1, 2020. While we encourage you to continue to make payments on your policies, please contact us if you need to discuss a revised payment plan or method.  This means the timing of the payments for your policies can change temporarily; the total amount of the premiums owed stays the same. Automated bank drafts for premium payments will continue unless you make alternative arrangements.
CLICK HERE for the official announcement
NFG Brokerage
We are a National Brokerage General Agency helping our Distribution Partners  achieve great results.
Request a free quote
Our Team is ready to help.  Click the button below and be sure to include the details of your quote...we will be back with you As Soon As Possible.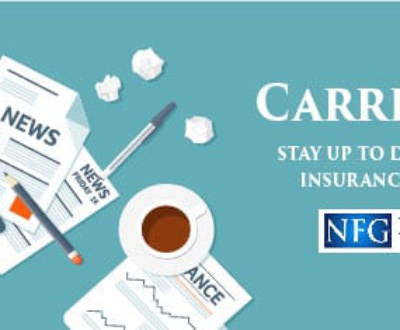 Fully underwritten QoL Flex Term policies could be eligible to convert to…