Help Your Clients Embrace Tax Diversification
The U.S. tax rates have fluctuated dramatically over the years, and this uncertainty can create problems when planning for retirement. By implementing the correct strategy, you can give your clients the future flexibility to not only control their taxation, but take advantage of it!Index Universal Life insurance can help clients by:
Hedging against future tax rate volatility
Taking advantage of future tax rate increases and decreases
Share with your clients this Tax Diversification sales concept to show them how.
Advanced Sales is a marketing unit of American General Life Insurance Company (AGL), a member of American International Group, Inc. (AIG). No representation or warranty, express or implied, is made by AGL or its affiliates as to the completeness of the information provided. Please keep in mind that American General Life Insurance Company, The United States Life Insurance Company in the City of New York and its distributors and representatives may not give tax, accounting or legal advice. We, AGL and US Life, are insurance companies and we issue and administer insurance products. The information contained in this document is general in nature and intended for educational purposes. 
Any tax statements in this material are not intended to suggest the avoidance of U.S. federal, state or local tax penalties. Such discussions generally are based upon the company's understanding of current tax rules and interpretations. Tax laws are subject to legislative modification, and while many such modifications will have only a prospective application, it is important to recognize that a change could have retroactive effect as well. Individuals should seek the advice of an independent tax advisor or attorney for more complete information concerning their particular circumstances and any tax statements made in this material. 
Policies issued by: American General Life Insurance Company (AGL) Houston, TX except in New York, where issued by The United States Life Insurance Company in the City of New York (US Life). Issuing companies AGL and US Life are responsible for financial obligations of insurance products and are members of American International Group, Inc. (AIG). Products may not be available in all states and product features may vary by state. 
FOR FINANCIAL PROFESSIONAL USE ONLY-NOT FOR PUBLIC DISTRIBUTION 
American General Life Insurance Company 
2929 Allen Parkway, Houston, TX 77019, United States 
AGLC112586-QoL © 2019 AIG. All rights reserved.
NFG Brokerage
We are a National Brokerage General Agency helping our Distribution Partners  achieve great results.
Request a free quote
Our Team is ready to help.  Click the button below and be sure to include the details of your quote...we will be back with you As Soon As Possible.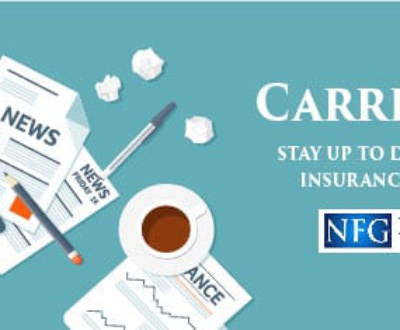 New business interest rates for some OneAmerica Care Solutions products are changing…