Following up on last month's COVID-19 underwriting update, we want to touch base with you to verify that the second phase of our adjusted COVID-19 guidelines will go into effect as previously announced. Effective Monday, January 11
All rated pending cases for ages 60-65 will be postponed
We will eliminate the use of credits on all pending cases
Please see the table below for our complete COVID-19 guidelines.
We sincerely regret that this step is necessary, but the number of cases, hospitalizations, and deaths due to COVID-19 continue to climb to new records daily. Be assured we will closely monitor trends and the effectiveness of vaccination efforts, and our goal is to relax our guidelines as quickly as circumstances allow.
If you have any questions or concerns, please reach out to your contacts in underwriting, sales, or case management and let us know how we can help.
COVID-19 underwriting guidelines
Effective January 11, 2021
| Age band or factor | Guidance |
| --- | --- |
| Ages 59 and below | All cases assessed greater than Table D and/or all medical flat extras postponed. |
| Age 60-69 | All rated cases inclusive of all medical flat extras postponed. |
| Age 70+ | All cases postponed. |
| Foreign travel | Foreign travel allowed following country codes and U.S. Department of State country-by-country travel guidance.* |
| BMI | All cases with ratable BMI postponed. |
| Co-Morbid Conditions | AIG will continue to apply the latest medical knowledge to co-morbid conditions relative to COVID-19. |
| Credits | Use of credits eliminated for all cases. |
* Foreign travel not considered for the states of Florida and Georgia.
NFG Brokerage
We are a National Brokerage General Agency helping our Distribution Partners  achieve great results.
Request a free quote
Our Team is ready to help.  Click the button below and be sure to include the details of your quote...we will be back with you As Soon As Possible.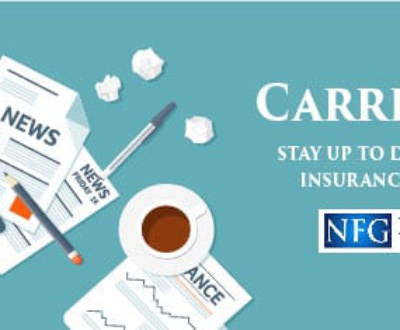 New business interest rates for some OneAmerica Care Solutions products are changing…