Click to view AIG's updated Suitability Guide
Here's a summary of the changes to the brochure and AIG's program overall:
Additions that align with the recent Client Profile form changes

Anticipated holding period should align with product features (i.e. surrender charge, living benefit, etc)

Added transparency regarding our focus for replacements and where we may ask for more information if it is not provided.

Replacing policies with living benefits and understanding the income available in the existing contract
Fixed annuity to index annuity replacements and documenting the guaranteed rates on the existing contract

Provided guidance about multiple premiums and that potential performance/illustrations should not be relied on as expectation of future performance.
Keep in mind  
AIG can review cases on a pre-sale suitability basis (see page 6 of the document attached)
To submit a case for pre-review, the IMO/BGA can complete and send AIG suitability team the Client Profile form (with no client signatures for pre- sale review). Once you have a completed client profile form you can email it to

[email protected]

 to see if the case will receive approval.
To get help with new illustrations or for more information, call 800-568-5667 or email us at [email protected]
NFG Brokerage
We are a National Brokerage General Agency helping our Distribution Partners  achieve great results.
Request a free quote
Our Team is ready to help.  Click the button below and be sure to include the details of your quote...we will be back with you As Soon As Possible.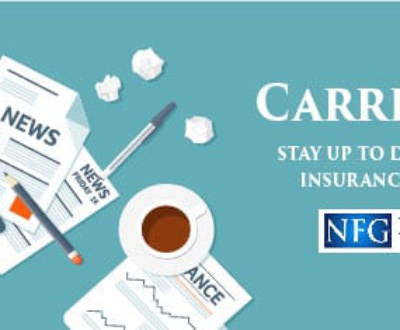 New business interest rates for some OneAmerica Care Solutions products are changing…